Planning your Holiday Tablescape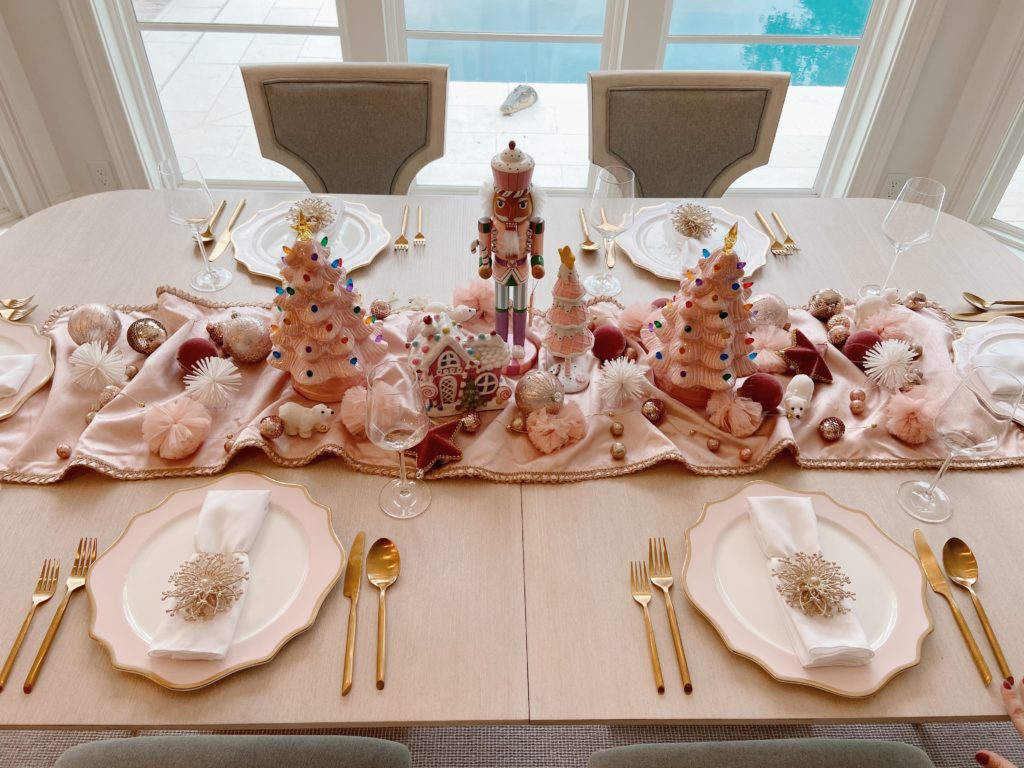 What is a Tablescape?
Are you wondering what a tablescape means? It's a fancy term for the table centerpiece and place settings, candles, etc that make up a beautiful table. We've been playing a lot with tablescapes as we launch our new Intimate Settings dinnerware line. We have new stunning options for plates, glasses, flatware, chargers, (and we've always had linens, chairs, tables, and everything you need for catering too!)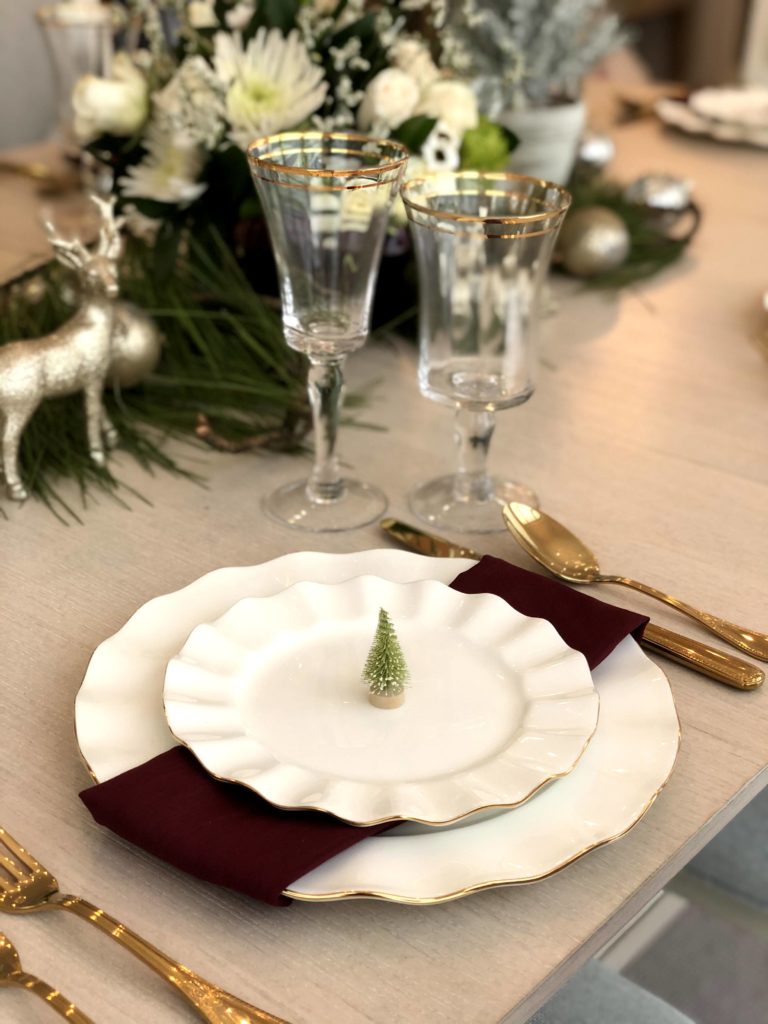 Why Would I Create a Tablescape?
A tablescape is meant to elevate your guest's experience. It's a way to show that you care about them and that the meal is special. (plus it looks great in photos!)
When planning your holiday tables here are some suggestions to make them gorgeous, but also functional.
Color Palette – start with your ideal color palette and stick to it! You will find it's easier to accessories if everything falls within your pre-planned color palette.
Centerpieces & Flowers – you can contact a local florist for a centerpiece, or head to a grocery store for a touch of flowers for your table. If you're working with a long table – consider many smaller arrangements. If your table is a circle, we recommend 1 larger piece for the center. Remember that low and lush is going to be best to allow for conversation across the table. If you have tall items that people can't see through – they'll either try to move your centerpiece or only speak to the person next to them!
Adding texture – Adding texture to your table adds depth and interest! You can achieve this with your choice of napkins, mixing and matching your china/plates, adding natural elements like flowers and pinecones, or adding ribbons and tags as place settings.
Planning for the food! – If you're like me, the MOST important part of the table, is the food. These days, I love placing the food for our meal on the kitchen island and letting people dress their plates buffet style before sitting down at my beautifully dressed table. However, if you don't have a buffet or kitchen island, be sure to leave space for the dishes throughout your design.
Rule of Threes: this is the design principle that arrangements of threes are the most visually appealing. Try using three candleholders, three different types of flowers, three colors, etc.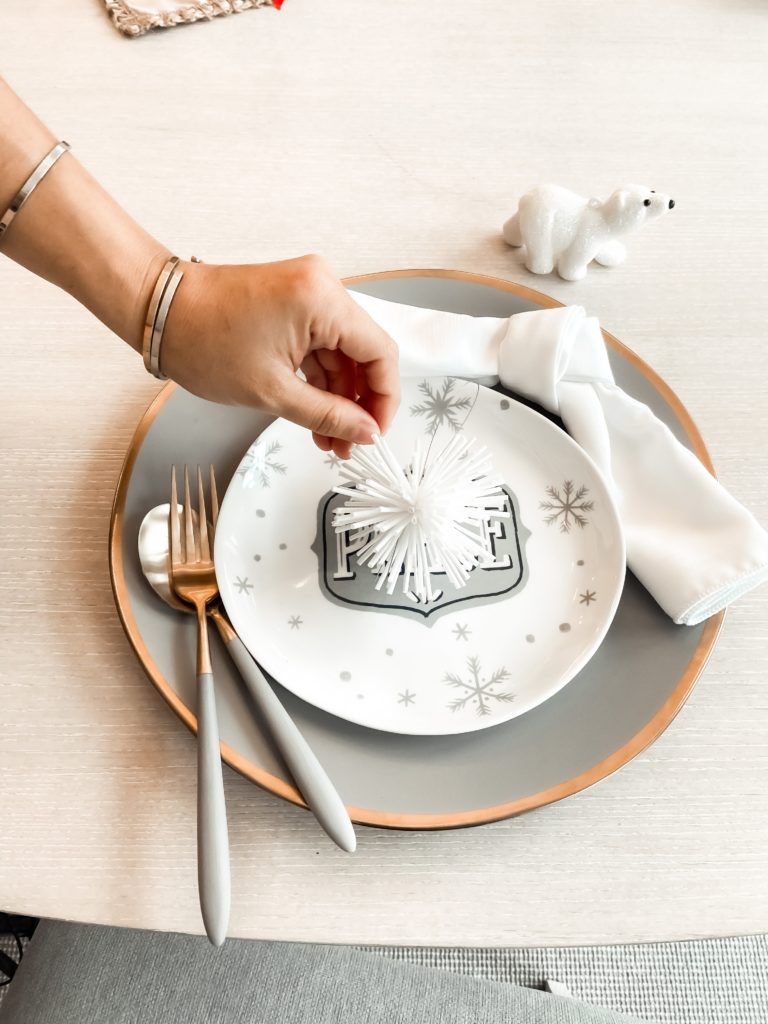 Gather Your Materials
Here are some things you may want to include:
Linens: Tablecloth, runner, napkins, ribbons
Serving: Chargers, plates, bowls, flatware, water & wine glasses, serving bowls, and platters, etc.
Décor: Candlesticks, candles, seasonal items, placemats, place cards, napkin rings, flowers & branches (we also used ornaments, nutcrackers, Christmas village items, and so much more!)
Comments are closed