Your Wedding Guide: All Things Seating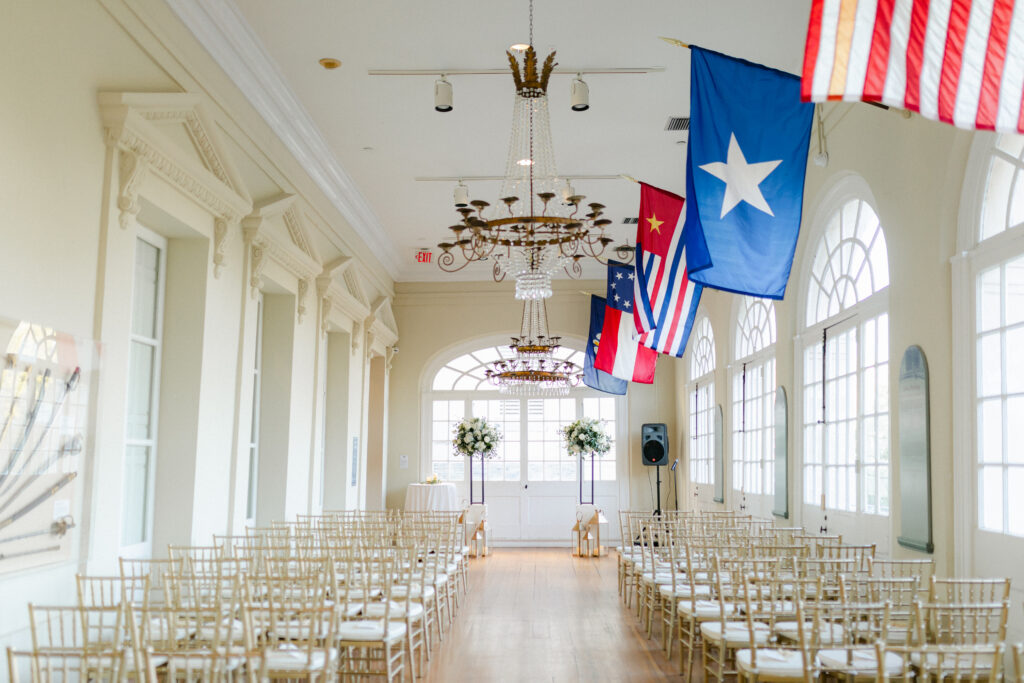 Ceremony
We'll make this one easy for you. Everyone except the people standing throughout the entire ceremony (you, your future spouse, and possibly your wedding party) all need a seat. Add one or two extra seats to account for the person that sends in their RSVP the day of (Yes, that really does happen) and any ceremony musicians you may have. We don't want you to have any stress on the day of your wedding, so talk to us ahead of time and we'll help you prepare accordingly.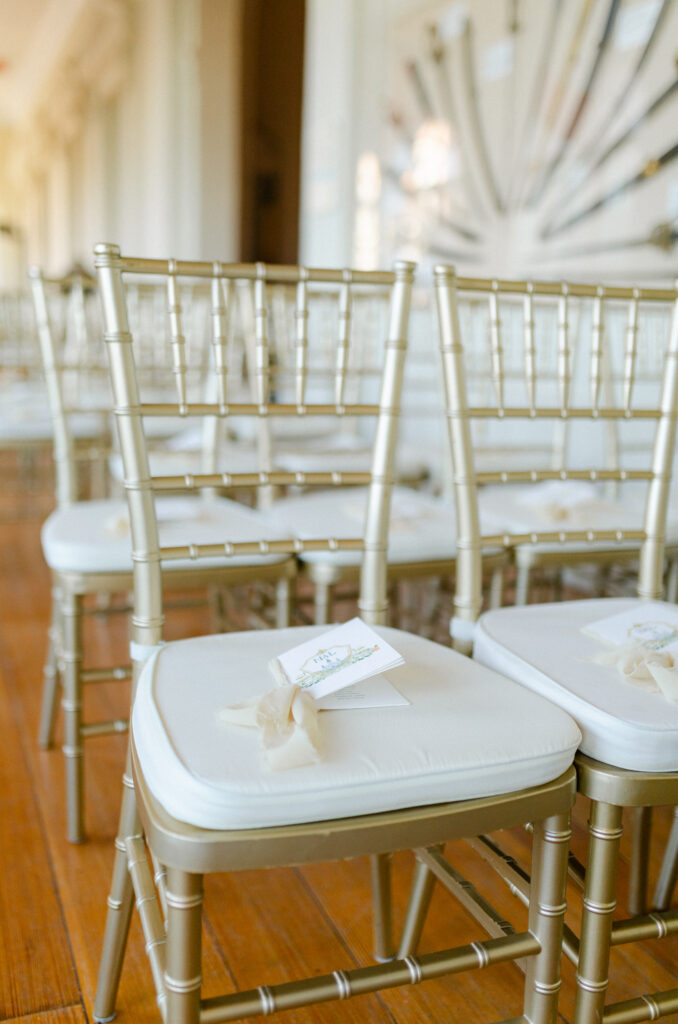 Reception
You have few options when it comes to seating for your reception. The first option is a traditional New Orleans' style reception. A New Orleans' style reception includes 40-60% seating paired with food stations (not to be confused with a buffet). This style of reception allows your guests the freedom to eat and dance as they please. Because all your guests will not be eating at the same time, you won't need as many seats. Talk to us about your estimated guest count and we'll adjust the number of seats.
The second reception style is a plated meal. This style is traditional for just about everywhere except New Orleans, but it is still an option here, of course. For this reception, you will need 100% seating. You have the choice of whether the staff brings each course, or you have a buffet where your guests serve themselves. The difference between this buffet style and the New Orleans' style is that you carve out time within the reception for yourself and all the guests to eat. With this style, you also have the option to have a sweetheart table.
Finally, if you love the idea of the food stations, but also want 100% seating and a sweetheart table, there's absolutely a possibility to combine both of these options. You'll need 100% seating for this style and to create a seating chart. Have your food stations structured slightly more like a buffet and have your band release each table. We're happy to walk everything through with you.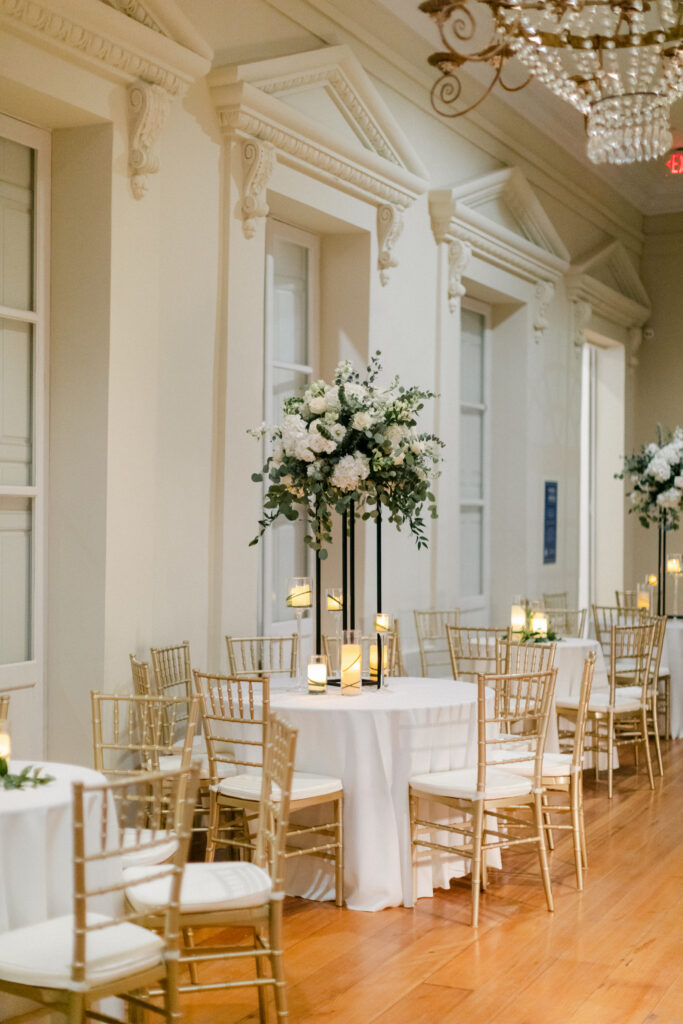 Seating Chart
The seating chart can be a stressful last-minute element for your planning process. One way to prepare for this worry is to create a mock seating chart before you get your final numbers. Enlist your parents (especially when it comes to their friends/family), and your wedding party to help choose who sits next to who. Most people will be up out of their seat dancing, so don't put too much pressure on yourself to figure it out.
Planning: Iris and Oak Events, Photographer: Lauren Covelli Photography, Rentals: Party Rentals Delivered
Comments are closed