5 Place Setting Ideas You'll Want to Remember for Your Next Event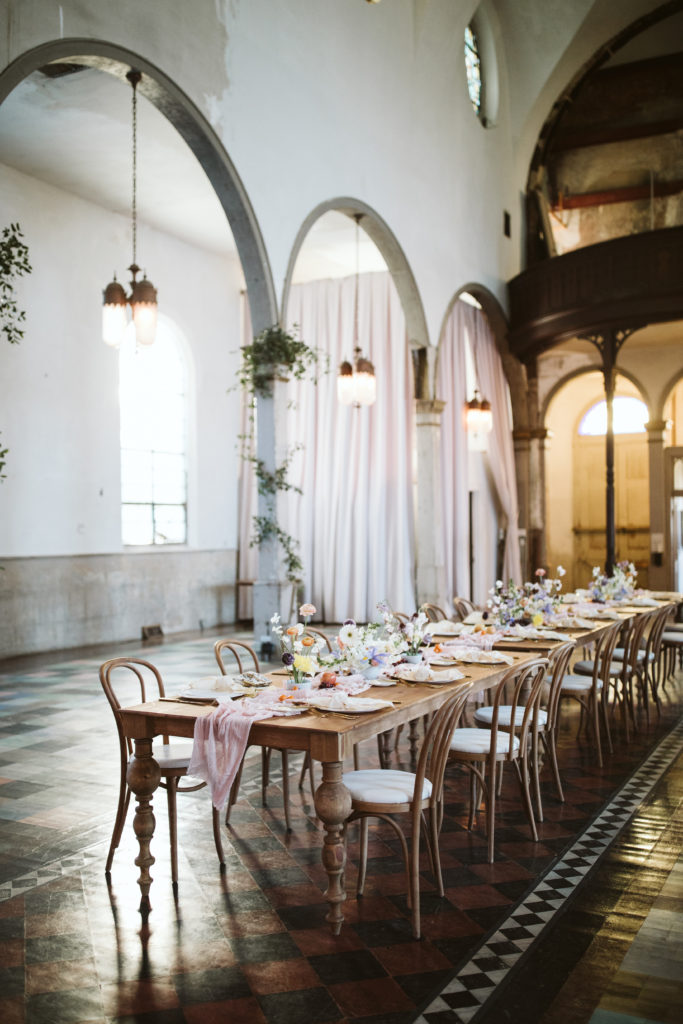 We know place settings may not seem like an important aspect of your big event…but trust us, they absolutely are! Place settings are a detail that are often overlooked when planning an event, even though they have a big impact on the overall look and tone for the rest of your event.
Place settings are much more than just plates and flatware-they're an opportunity to show off your personality and your (or your event planner's) creativity. Not sure where to start? Let us help you with some great ideas and tips that your guests are guaranteed to remember.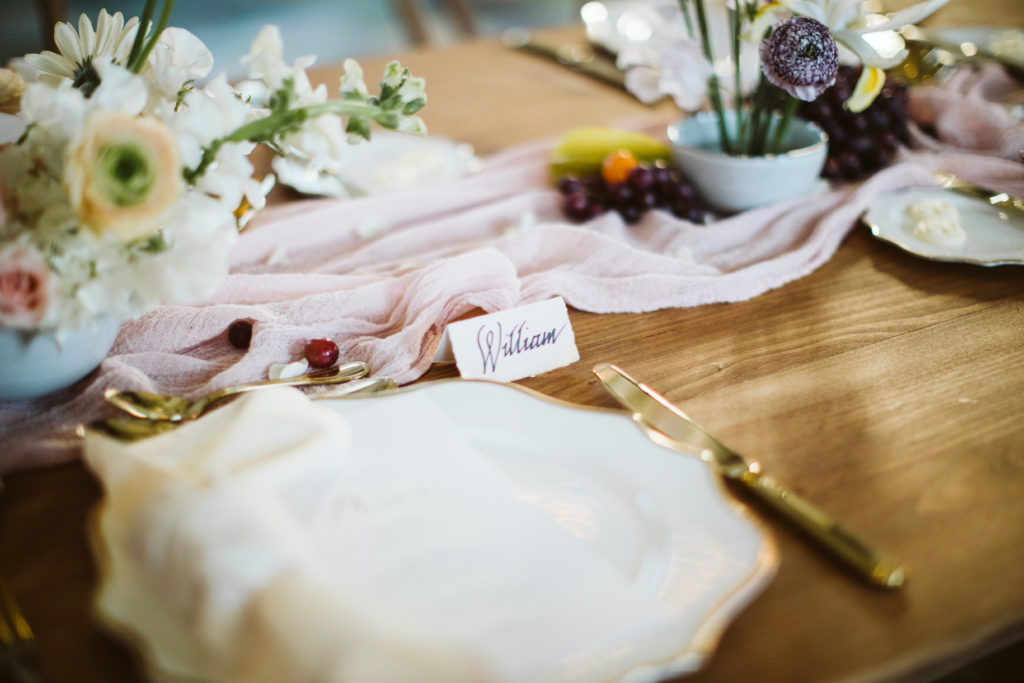 Hand-Calligraphed Place Cards
Hand-calligraphed place cards are one of the first details of your event that your guests are going to notice. Every guest will have a place card, handwriting the names adds a personal touch to a long-time tradition and shows how much you care about them. (p.s. If your handwriting is chicken scratch like ours, you don't have to write them yourself! Hire a local artist or check out Etsy for an affordable artist there!)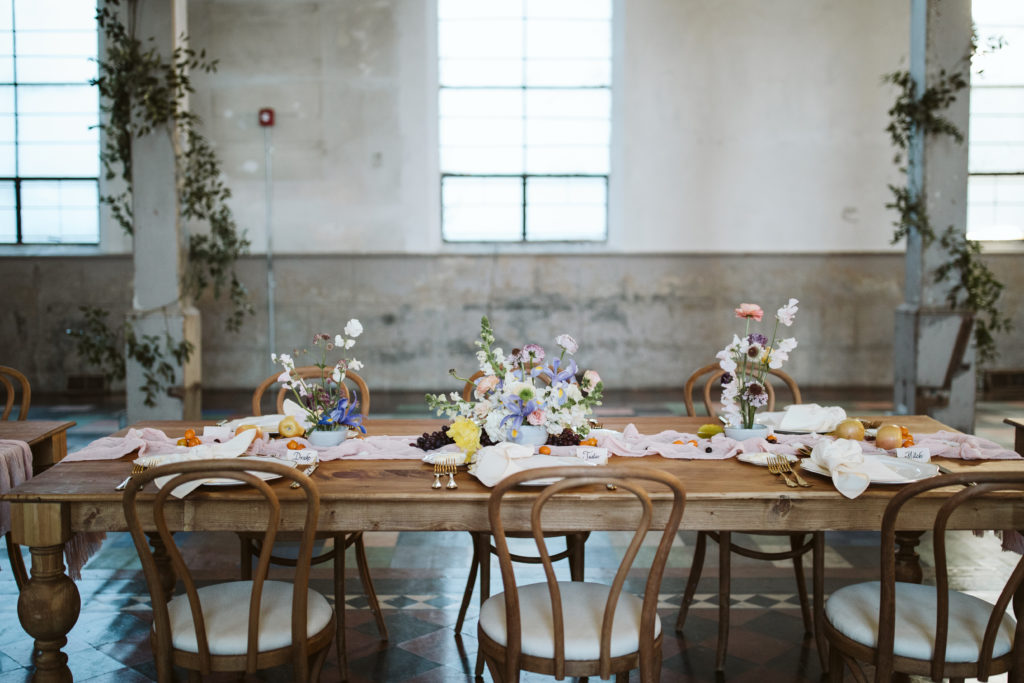 Choosing a "Sidekick"
The "sidekick" to all great place settings is the centerpiece object(s). You want to choose a centerpiece that will catch people's eyes. We recommend using florals and / or candles because of the variety of colors, textures, and heights.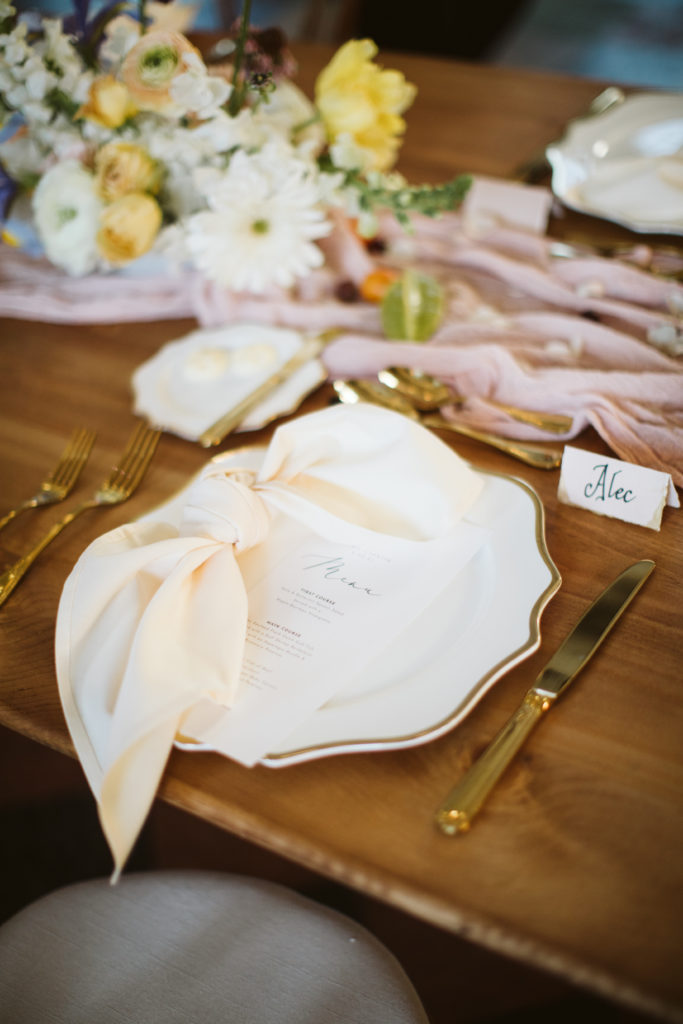 Colored / Textured Fabrics & Origami
To create a cohesive feeling for the entire event, make sure you incorporate your color palette into all your fabrics. In the above photo, you can see how the different fabrics contrast, both with texture and color, but also blend together in the perfect way. The light and airy table runner is a complement to the crisp linen fabric on the plate.
For a fun way to highlight your fabrics-make some origami! Origami is an art form of folding. From a simple bow, to an elaborate swan, origami is a simple (and somewhat easy) way to impress your guests!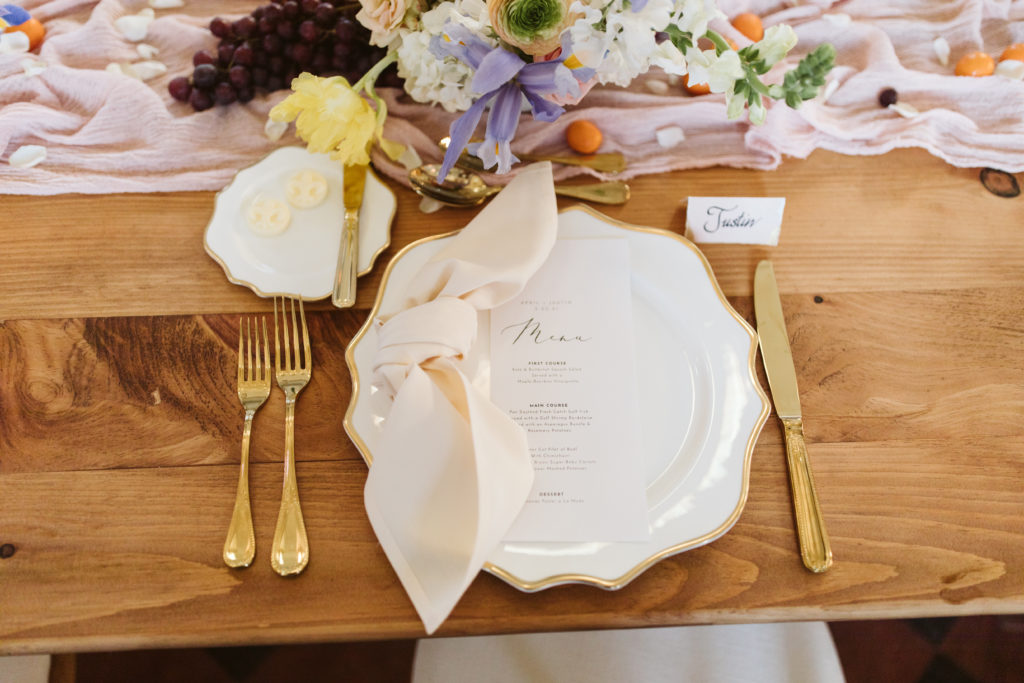 Modern / Unique Flatware
While the classic "silverware" never goes out of style, sometimes modern and different are great ideas when you want your place setting to stand out. Unique flatware also allows you to continue making sure your entire event is cohesive through colors that are either in or look great with your color palette. Blush and gold are great examples of this. We guarantee your guests will comment on their gold (or green, pink, maybe even blue) fork.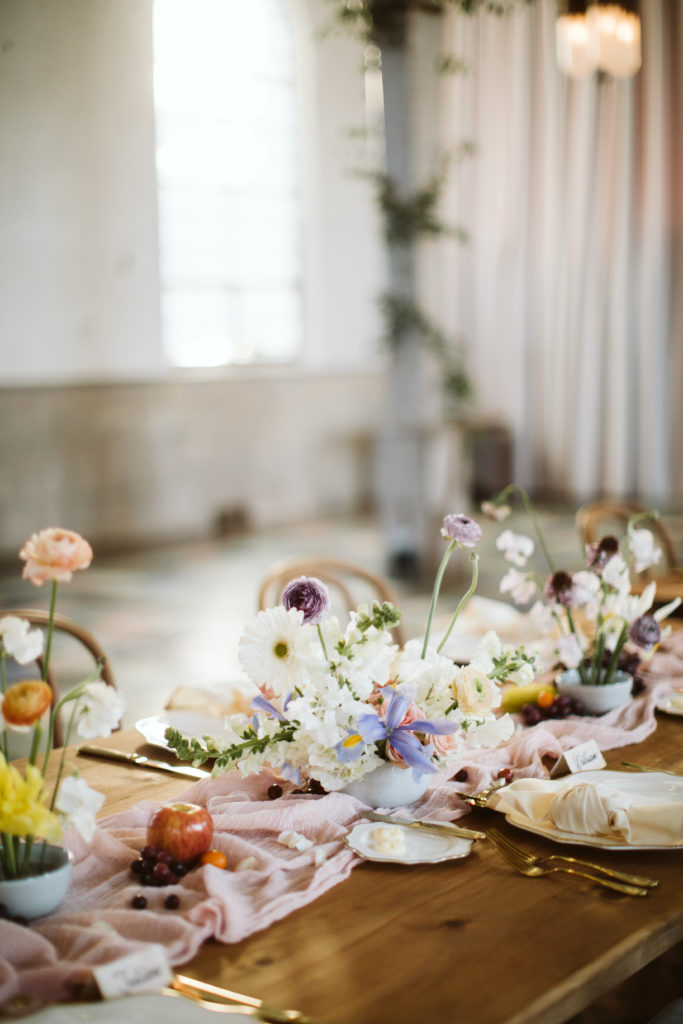 Adding Freshness
Many event planners are adding fresh herbs, aromatic greenery, and fruit off the vine-just to name a few- to their place settings and centerpieces in order to incorporate freshness. The hints of natural colors against the plates and the fabric are a great way to tie the event together. These fresh additions also help your place setting stand out and they will always be timeless.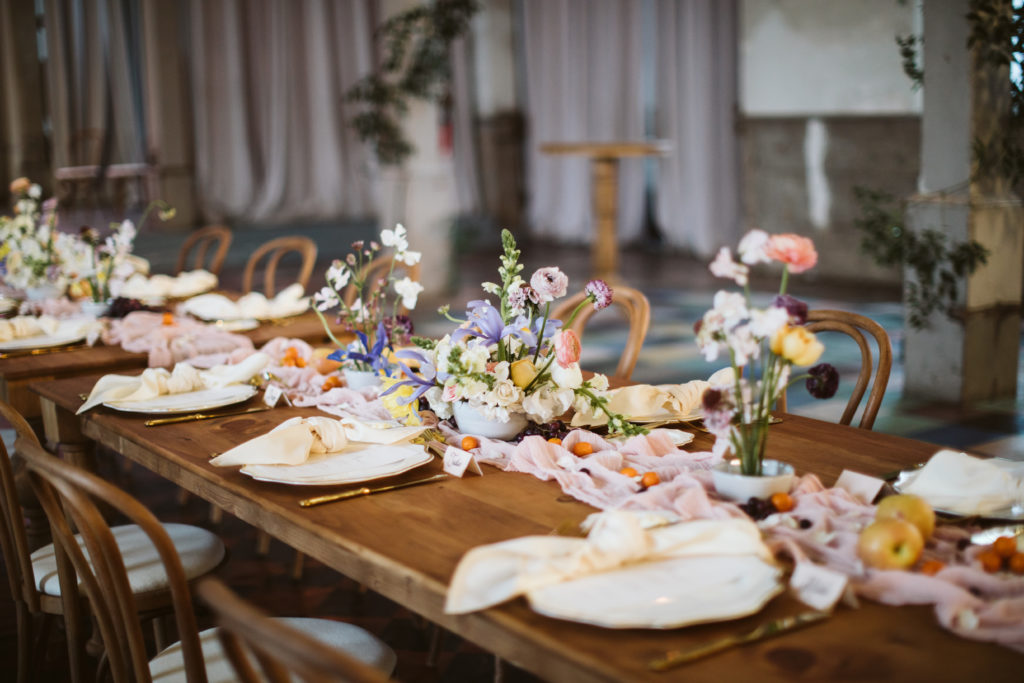 Want more tips and ideas? Follow us on Instagram @partyrentalsnola
All photography by Hannah Mcswain, designed by Spanish Oak Events, and supplied by Party Rentals
Comments are closed