Lark in the Park – Friends of City Park Fundraiser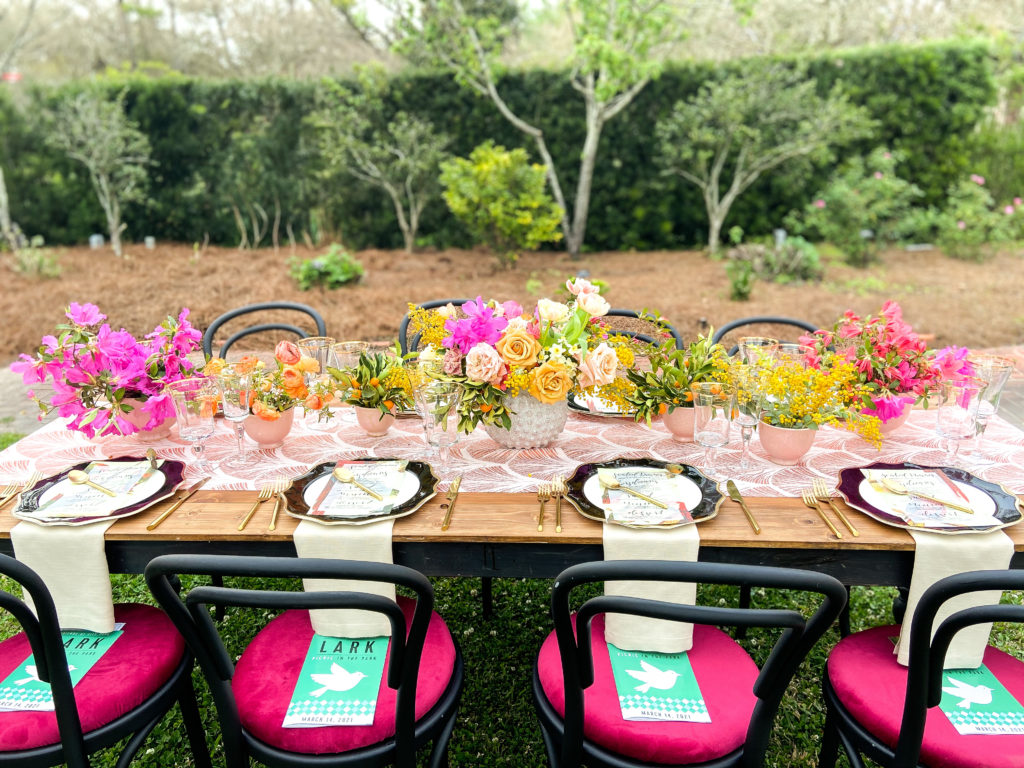 Lark in the Park is a beautiful annual fundraising event that was changed this year to meet the requirements of COVID regulations and safety requirements. Session one was an adorable picnic for donors, who each received a special picnic basket and sat under the trees in the park to enjoy a beautiful day in City Park.
Later that evening, donors in session two enjoyed beautifully designed tables from local wedding professionals and a delicious meal! We had the honor of being featured at two different designer's tables and we wanted to share!
Mint Julep Productions
Sarah from Mint Julep Productions told us she was totally inspired by the beautiful tropical bird paper she found at Scriptura to print the menus on. Local florist, Doris Ione added colorful and textured floral arrangements to this gorgeous exotic bird tablescape. Well done ladies!! ⁠
⁠

⁠
Designer: Mint Julep Productions⁠
Flowers: Doris Ione⁠
Rentals: Distressed Rentals⁠
Linen: BBJ Linen
Stationary: Scriptura ⁠
Dinnerware: Party Rentals Delivered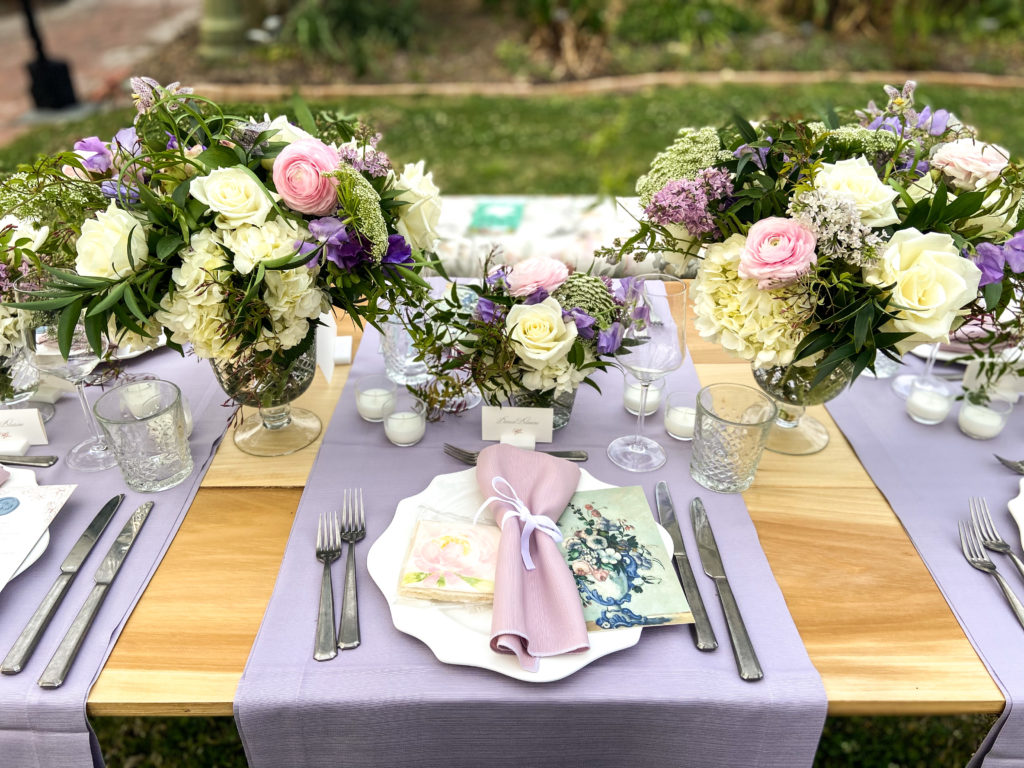 Amanda Price Events
Amanda from Amanda Price Events was inspired by the location of the event itself, and more specifically the Botanical Gardens! This can be seen in the textured florals, hand painted floral cookies, and beautiful invitations. Our antique silverware and elegant white chargers were just the pieces to complete this romantic look. ⁠
Design: Amanda Price Events⁠
Flowers: Kim Starr Wise ⁠
Dessert: The Cake Artistry⁠
Stationary: InvitoBella ⁠
Rentals: Distressed Rentals⁠
Linen: BBJ Linen ⁠

Comments are closed