5 Tips for Planning an Outdoor Wedding in New Orleans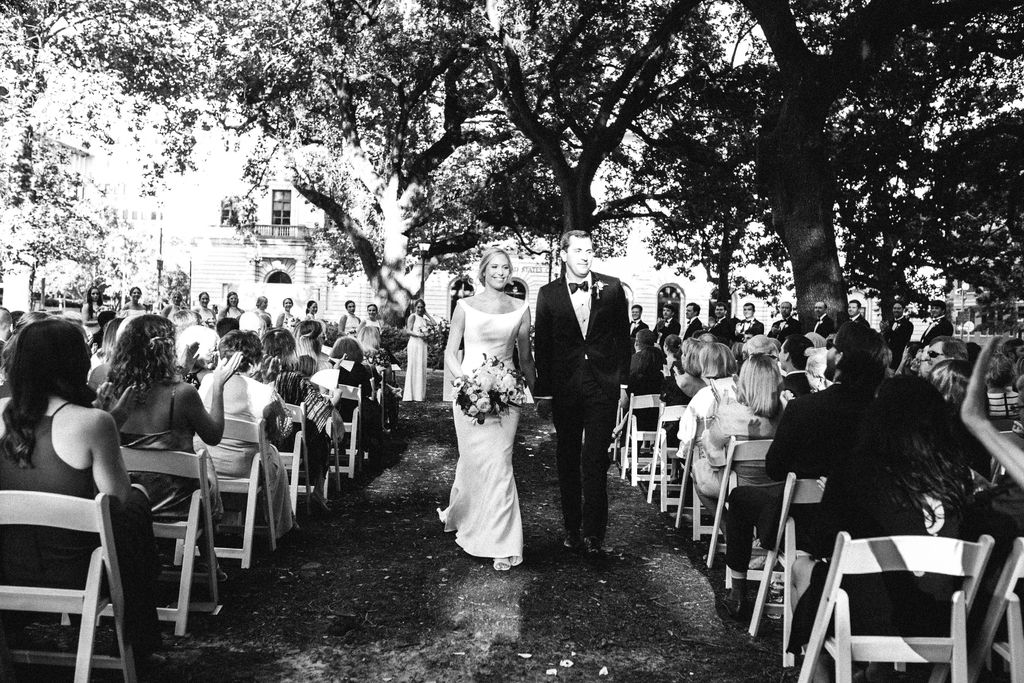 There is an endless list of things to think about when planning a wedding, but planning an outdoor wedding…and in New Orleans? Let us help take some of that added stress off your shoulders by giving you five essential tips.
Consider a Wedding Planner
Hiring a wedding coordinator is a great idea, regardless if you are a local New Orleanian or not. Wedding coordinators will have insight into the weather, venue locations, and companies that can make your wedding vision come to life. They will be your right-hand person to keep your stress levels down and remind you of everything you might forget when planning an outdoor ceremony.
Set the Mood
One of the first things you should do when planning your wedding is figure out what aesthetic you want. Traditional? Romantic? Moody? Once you determine the aesthetic, all the other details such as flowers, seating, candles, etc. will be a breeze. Vendors have your best interest at heart and we will do everything we can to help everything come together exactly how you pictured it – or even better!
Rain Plan
We know rain on your wedding day is one of the last things you want to think about, but it's important to create a rain plan *just in case.* Our rainy season is June-August, but with New Orleans having a semi-tropical climate, rain can pop up just about any time of the year. It's important to create a rain plan with your wedding planner and vendors. Reserve a tent and some extra lighting…just in case. Better safe than wet!
Rentals
Make a master list with your wedding planner/rental company of what you would love to have. Depending on your budget, you may have to make some cuts, but be sure to keep the absolute necessities. Some basic necessities to have for an outdoor wedding include chairs, tables, a tent, and heaters/fans. After those are met, then you get to choose the fun decor stuff like drinkware, plates, etc.
Consider the Time of the Year
Depending on the month, New Orleans has many different faces. Spring (March-Early May) / Early Fall (Mid-September – October) has the best climate in New Orleans, making it the perfect time for outdoor weddings. With the early fall weddings, be sure to create that rain plan as that is our hurricane season.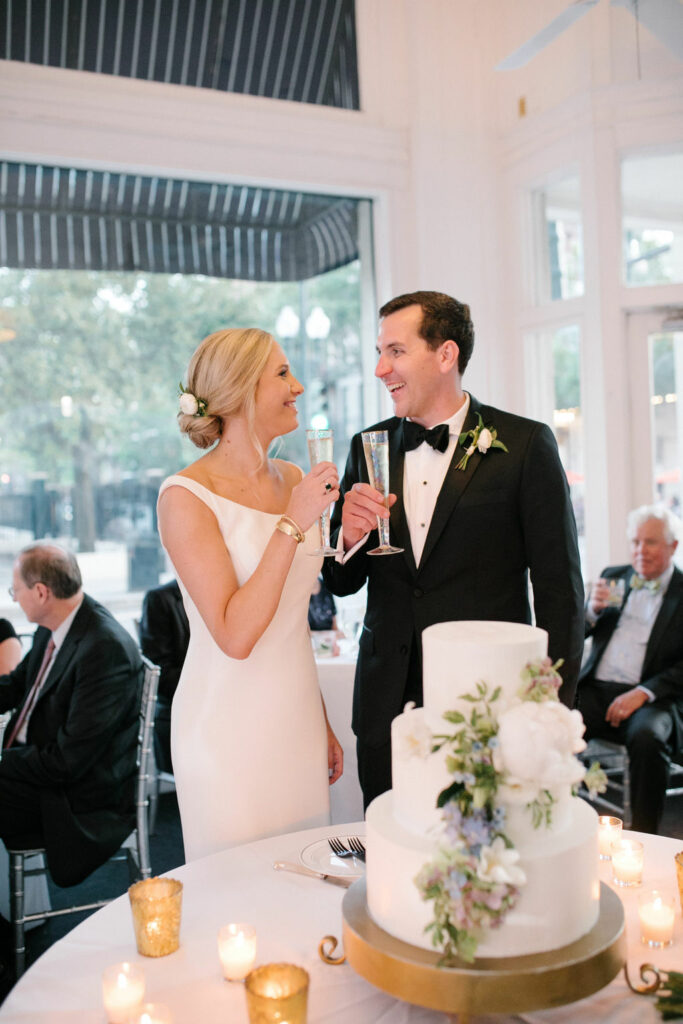 Photographer: Grace Photography | Planner: Amanda Price Events | Florist: Pick-a-Petal | Rentals: Party Rentals Delivered | Venue: Lafayette Square Park
Comments are closed