3 Placesettings for a Fangtastic Halloween Party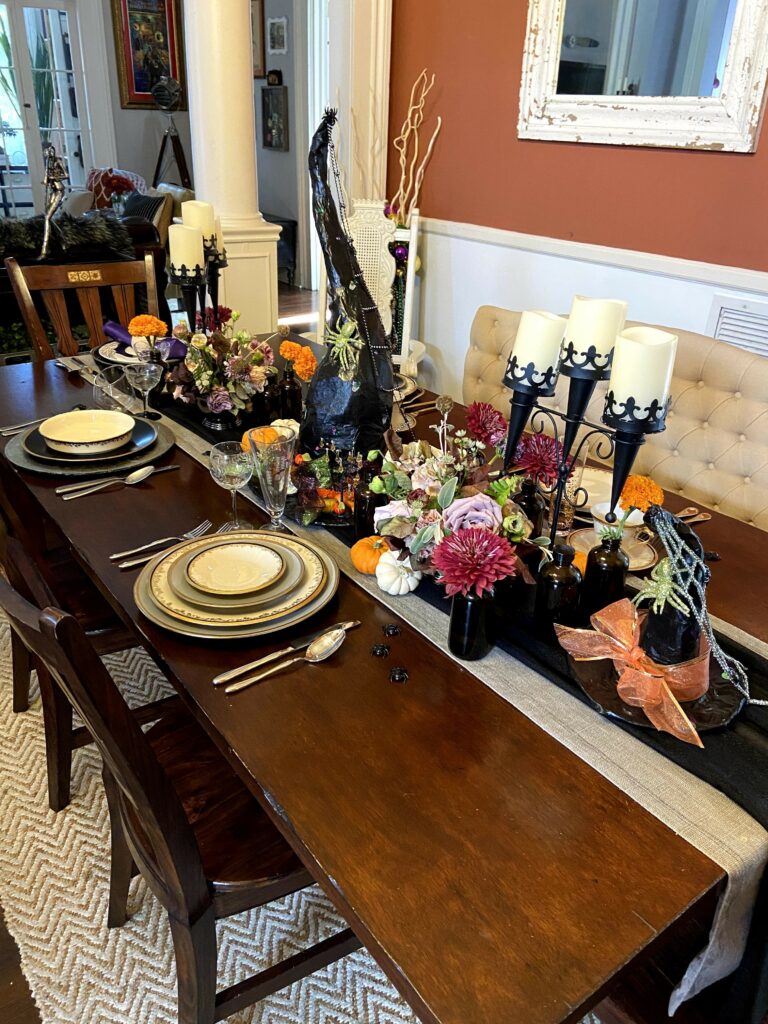 3 Placesettings for a Fangtastic Halloween Party
Halloween will be here before you know it. Don't be caught dead without a table that treats your guests to the fa-boo-ulous abundance of the spooky season. Don't forget to put out an extra bowl of (gummy) worms and spiders for your guests.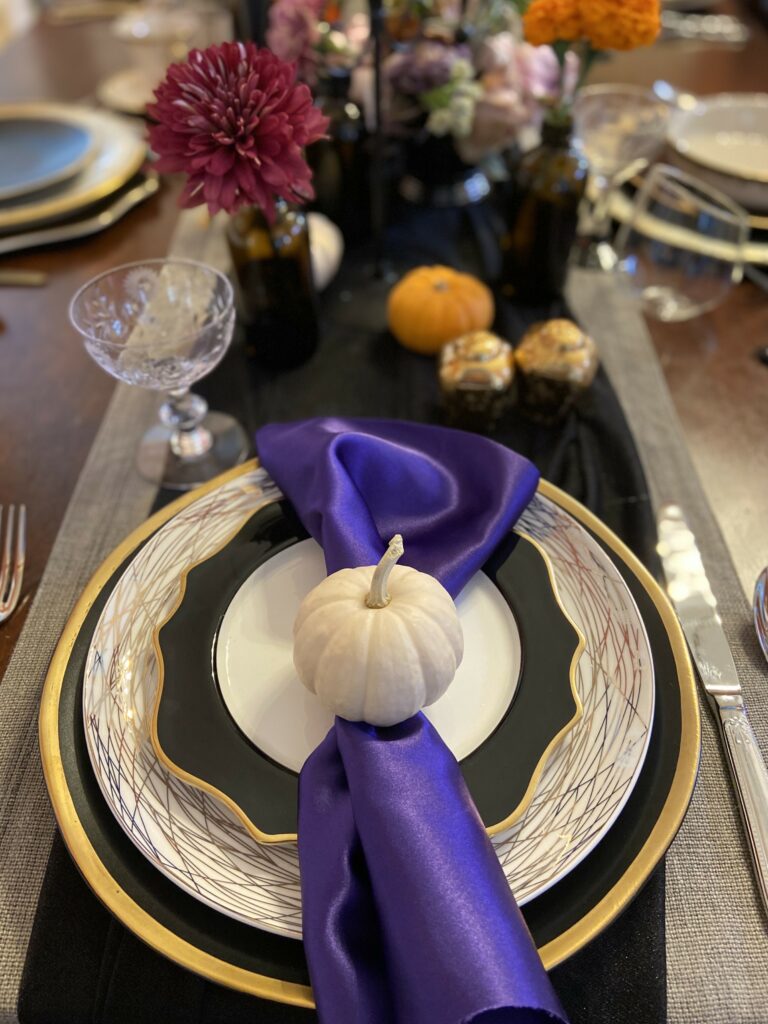 Everything nice and pumpkin spice. This placesetting is perfect for those who love the basic things in life (aka Pumpkin Spice Lattes). The Nest Coup Collection Plate resembles a beautiful, but freighting ,spider web when paired with the Gold Line Charcoal Show Plate and Trieste Black/Gold Charger. Add a bold colored linen and a small pumpkin and you have a placesetting everyone will enjoy.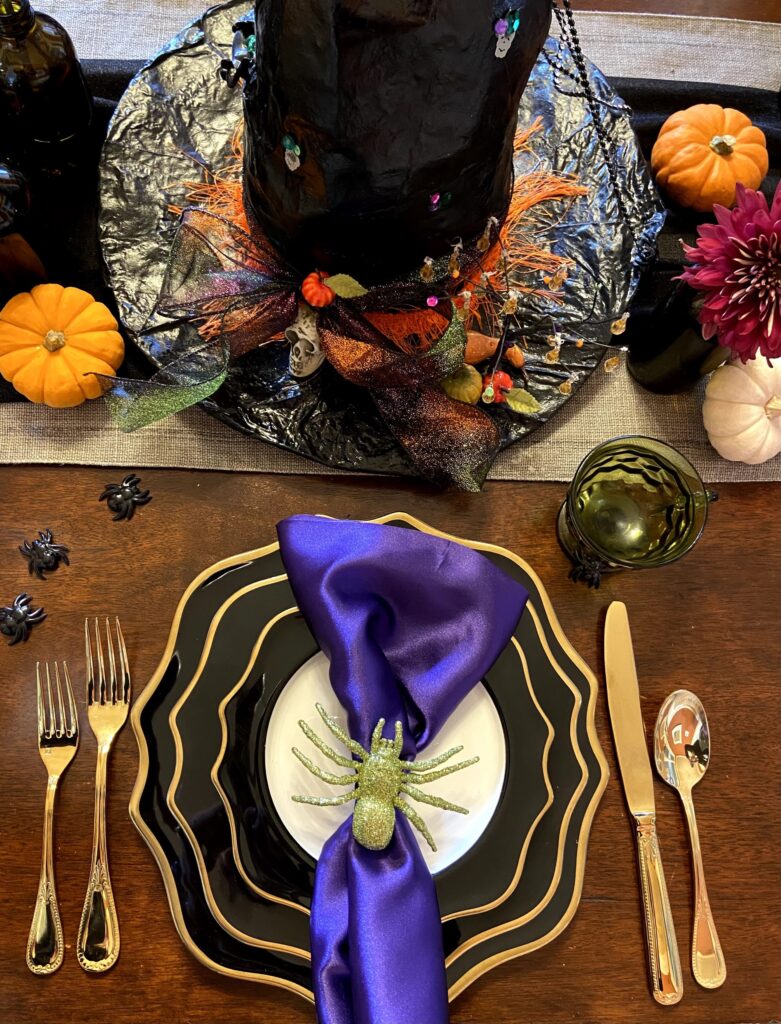 For those who prefer a "trick out of "trick or treat," this placesetting was practically spun for you. The curving of all three Trieste Black/Gold Plates and Chargers creates a stunning web that's just waiting for a giant spider to sit atop. Finish off with gold flatware to really make their heads spin.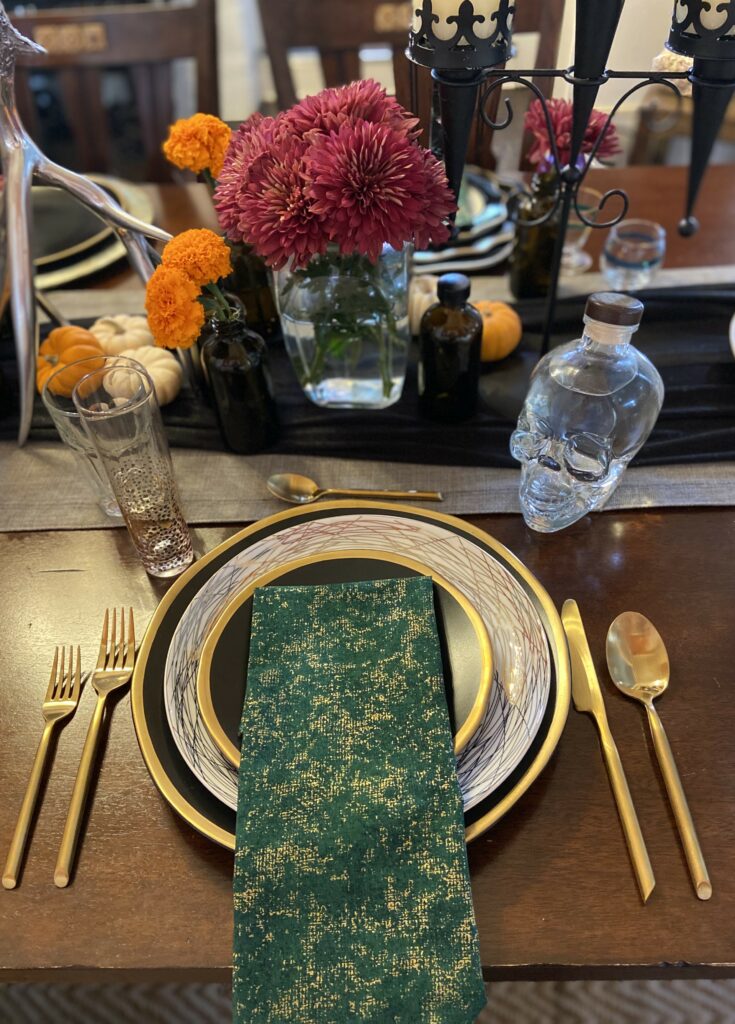 This placesetting is for the timeless host with a little extra (pumpkin) spice. Gold Flatware and Gold Line Charcoal Plates paired with the Nest Coup Collection Plate creates a modern spooky elegance. Don't forget a green, gold, or orange linen to really get the party startled.
For more Eerie-Sistible Ideas, check out the rest of our blog.
Comments are closed