Elevate Your New Orleans' Celebration
New Orleans is a city that knows how to celebrate in style. From its vibrant music scene to its rich cultural heritage, the Big Easy offers the perfect setting for weddings and special events. When it comes to planning an unforgettable celebration, partnering with a reputable New Orleans wedding and event rental company is the key to transforming your vision into reality. That's where we come in.
The Basics
We're going to break it down for you to ensure you know exactly what to ask venues when you go on your site visits. Many venues provide basic necessities for your special event. However, sometimes you have to outsource everything, or they're just not your style. All of these are basic items to ask if your venue will provide (p.s. ask to see them to make sure they fit your vision!): 
Chairs
Tables
Linens
Dinnerware
Silverware
Drinkware
Upgrade Basics
A great way to make sure your wedding stands out from the rest of the weddings you and your friends/family have gone to is by upgrading those basics we mentioned above. If you and your friend are getting married at the same place, the simpliest route is to choose your venue's in-house basics. If you want to make sure your wedding is unique, swap out their solid linens for linens with a texture or pattern. Or bring in chairs that perfectly match that Pinterest inspirational photo you've been gushing over. Yes, we have them 😉 
Other great ways to elevate your space include (but are not limited to):
Having a lounge for your guests to sit and chat when they're taking a break from dancing
Upgrading your dinner and glassware to add some character and extra elegance to your event
Adding colored napkins to accent the flowers on your table
Silverware? We're switching to Goldware for this event (note: this is not a word, but it is a decent dad joke)
Upgrading your cake linen something a little funky to showcase that delicious beauty
Be sure to check out our website for more inspiration on how to elevate your New Orleans celebration!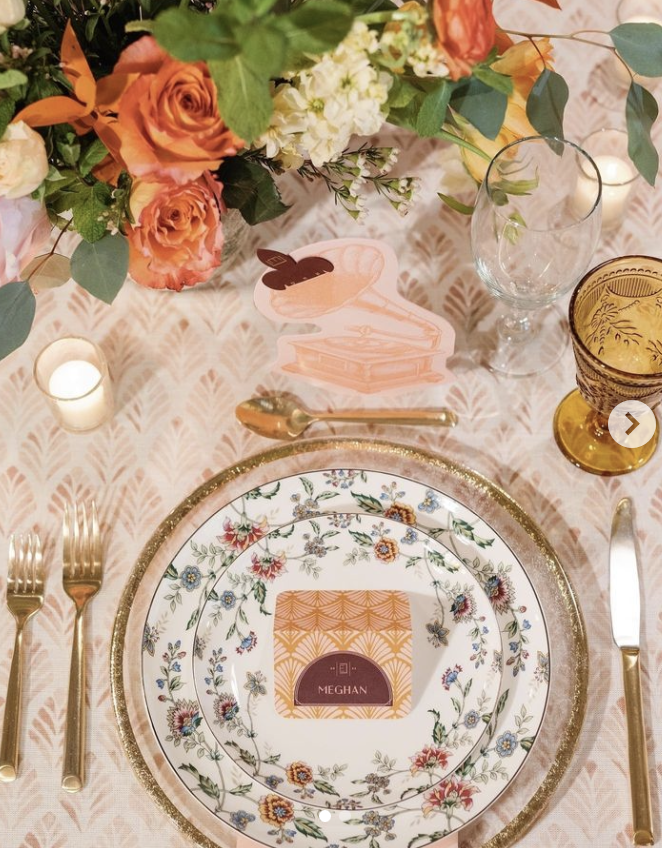 Comments are closed