Top Wedding Trends – Fall 2021
Metallics
Silver, bronze, and hues of gold are increasingly popular throughout different industries this year. We're here to tell you that the weddings industry will be no exception to that rule. Metals add an extra dimension that will surely catch your guest's attention. Incorporate this trend through details on your place setting such as your dinnerware, details on your invitations, and mixing metals on your jewelry.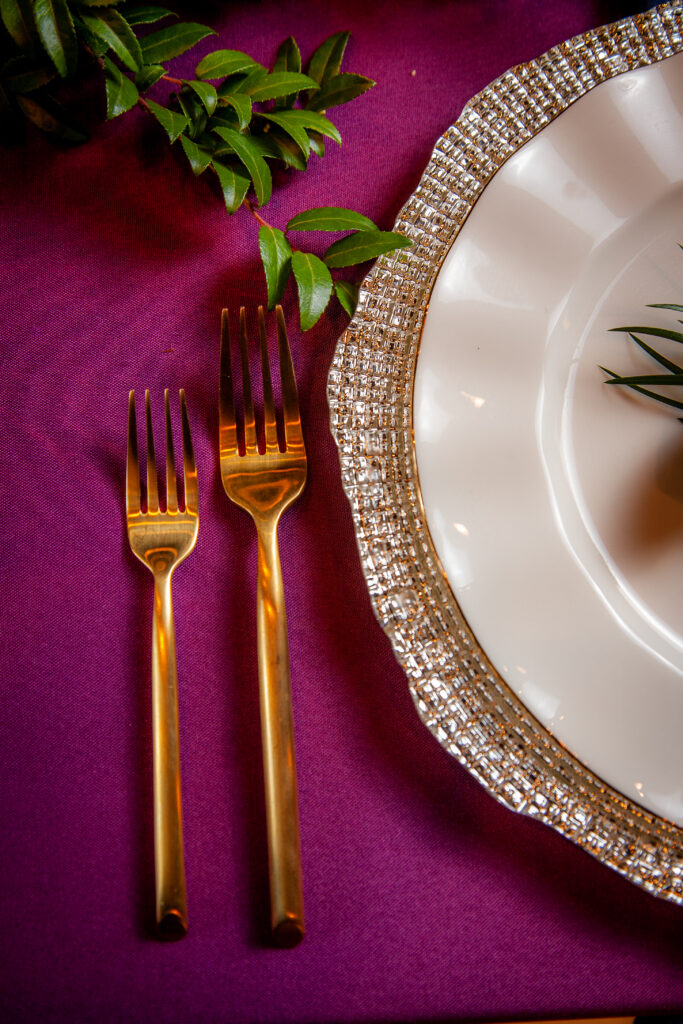 Greenery
Couples are opting for more of an earthy and natural look when it comes to their fall wedding decor. While flowers will still be incorporated into the greenery, you'll see more dried flowers and plants on centerpieces and accents. Add in extra greenery throughout your ceremony backdrop or your reception table decor.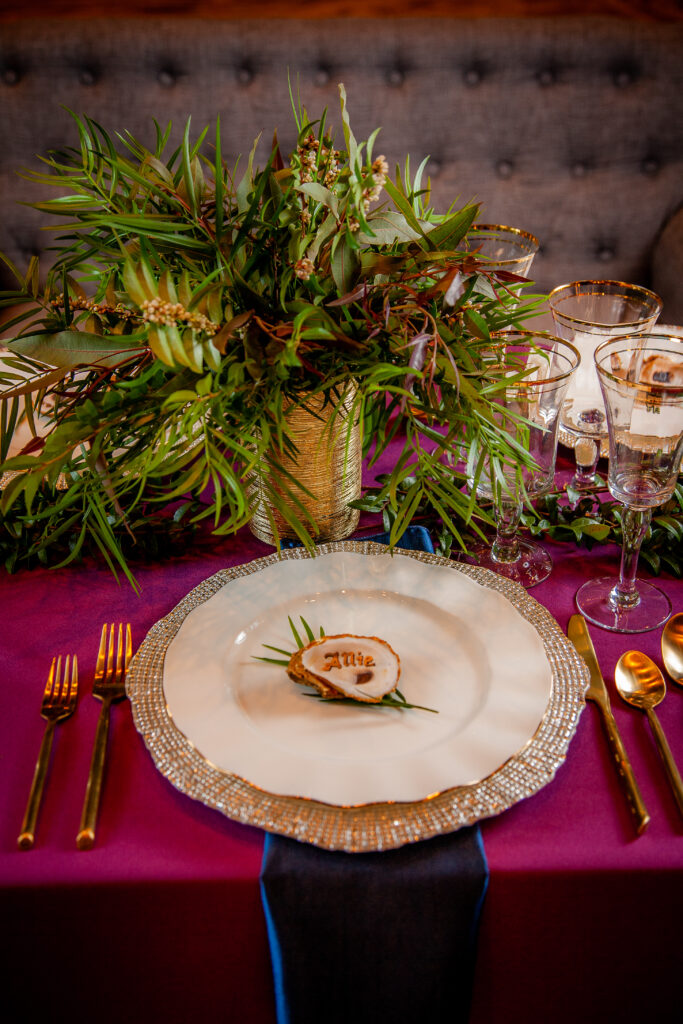 Satin
Satin has always been a favorite fabric amongst people (even dating back to the 27th century BC!) The smooth fabric brings a feeling of luxury and romance to an already special event. Expect to see satin linens, table accents, and wedding dresses this fall.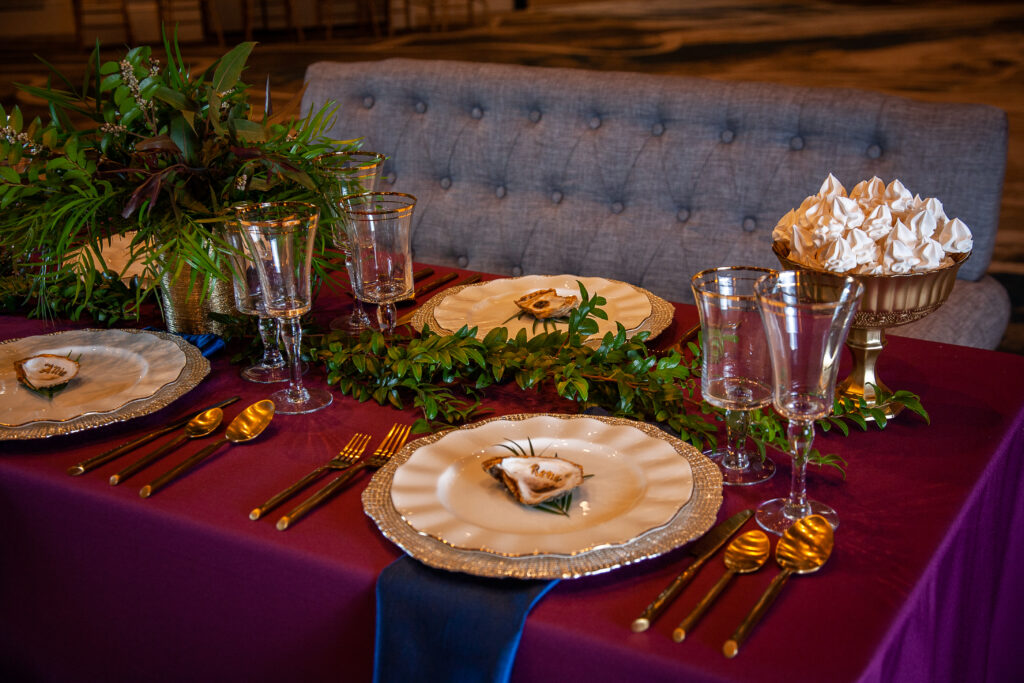 Fusia and Blue
The ever so faithful burgundy and navy blue fall color palette has officially gotten a refresh! This fall, traditional color palettes will be more vibrant and eye-catching. Rich blues, purples, and yellows will be trending this year. Incorporate these bold colors through your decor, outfits, and cakes.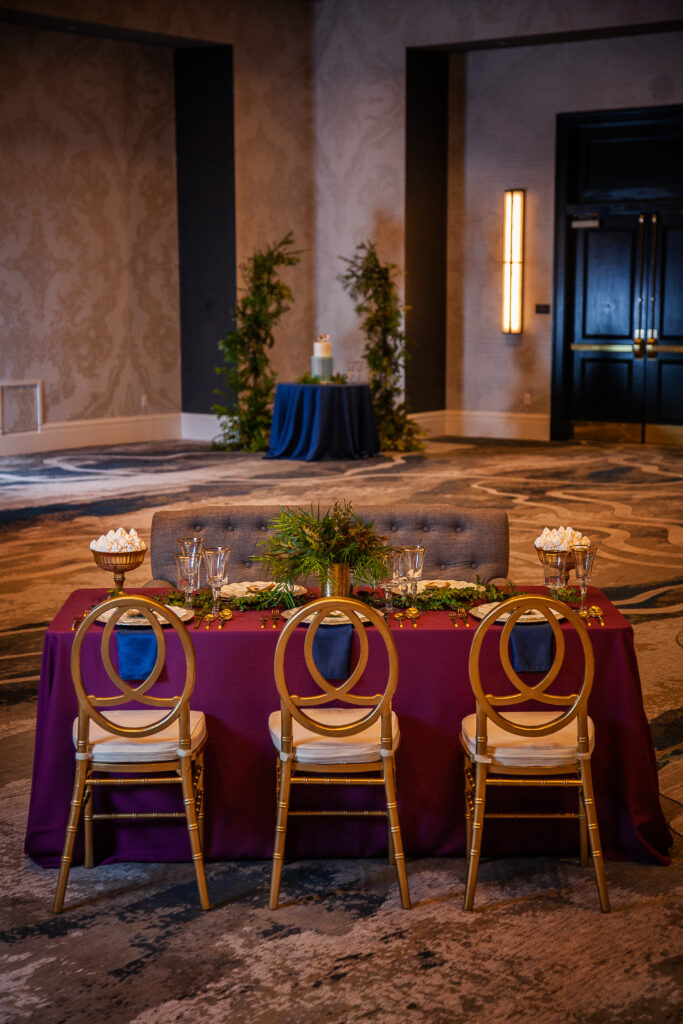 Locally Sourced
Throughout the pandemic, we put more attention on smaller brands and opted for locally sourced products. Fall weddings post-pandemic will continue to show this trend. Incorporate this trend by using locally sourced food, adding decor that represents your area, and using local vendors.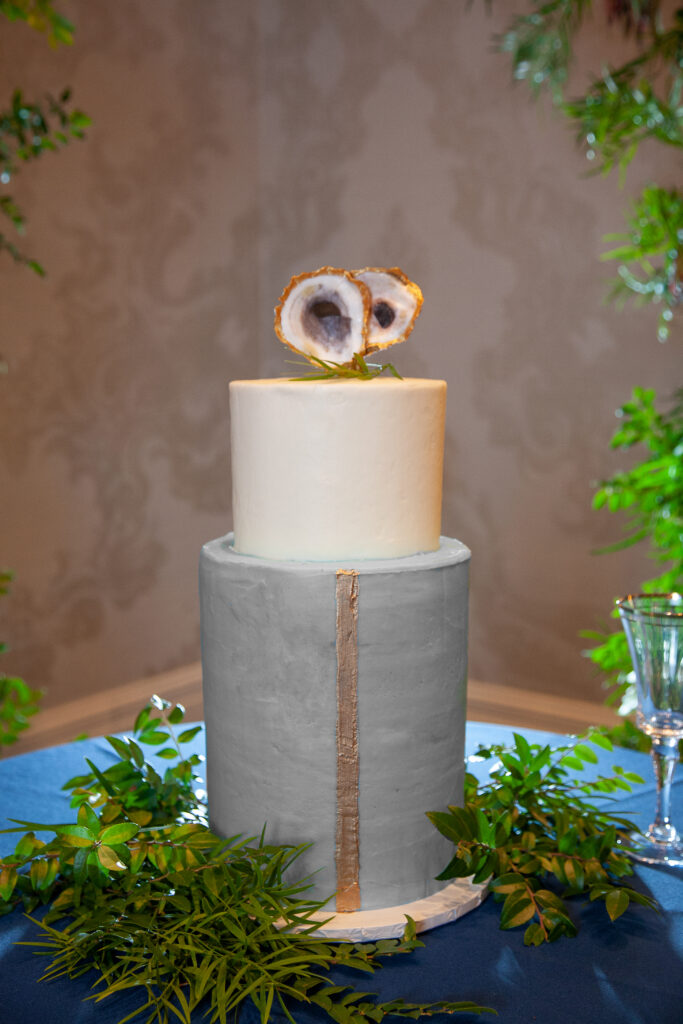 Want more tips and ideas? Follow us on Instagram @partyrentalsnola
All photography by Jessica Burke, directed by Alchemy Events, greenery by Berry Blossom Flowers, fashion by John's Tuxedos, cake by Gambinos Bakery, meringues by Lord of Meriguens, liquor supplied by Seven Three Distilling, gold vases by Peony Petunia, oyster place cards/cake topper by Jessica Burke, supplied by Party Rentals, and taken place at Nola Marriot Warehouse Arts. Models: Jonathan and Shawn. Publication by New Orleans Weddings.
Comments are closed