5 Must-Haves for a New Orleans' Styled Wedding
New Orleans is known for many things, Mardi Gras, creole cuisine, jazz music, and of course, our weddings. From the unconventional food stations to the second-line parades, New Orleans weddings are one that everyone wants to have or be part of at some point in their lives.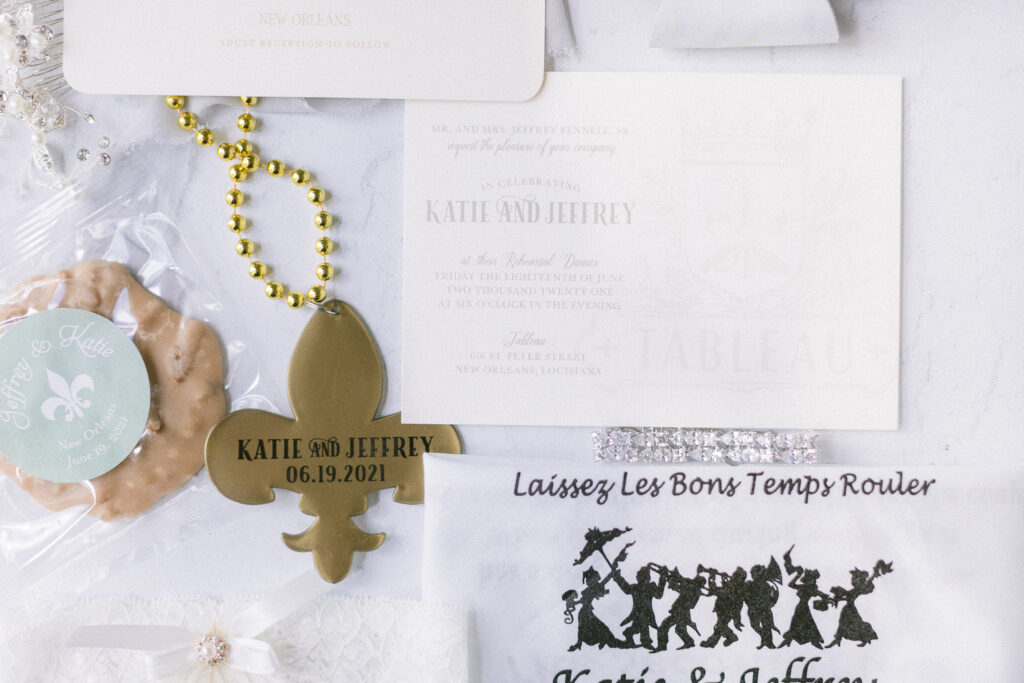 Second-Line
The infamous New Orleans Second-Line is a tradition for New Orleans weddings in which the wedding (or funeral) party follows a brass band down the street, dancing, and waving a handkerchief in celebration. It's number one on the list and number one in our hearts. The second-line parade is an absolute essential to get the party started or continue the party at the end of the night.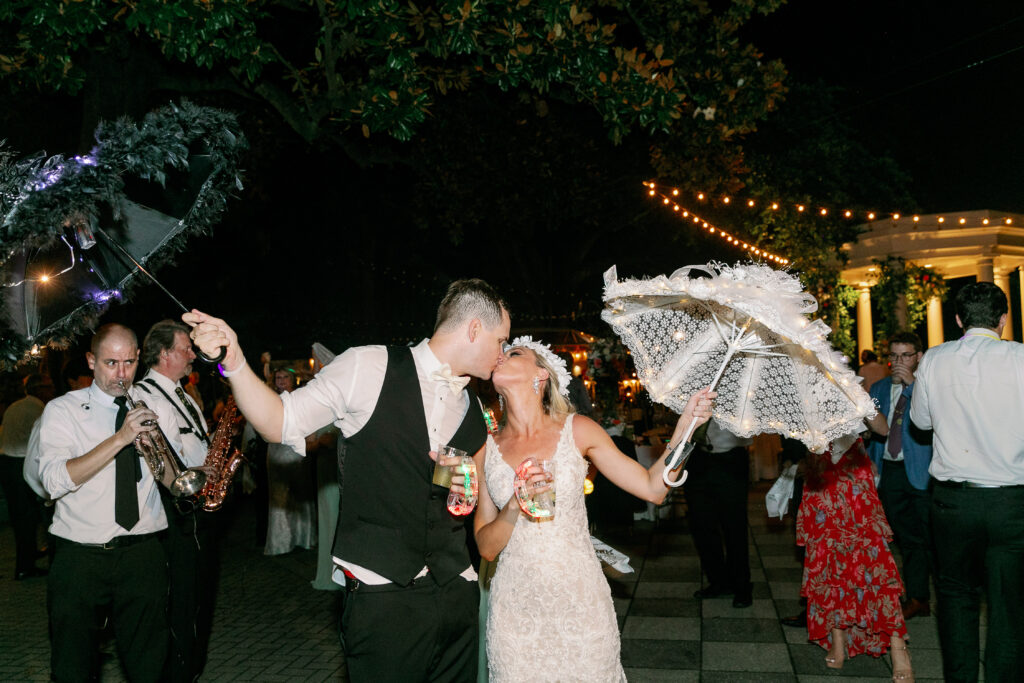 Historic Venues
Founded in 1718, New Orleans is one of the oldest cities in America. The rich culture has been beautifully preserved for over 300 years and luckily, you're able to rent some of these historic venues for your event. Check out The Jaxson, Felicity Church, Marigny Opera House, and the Elms Mansion just to name a few.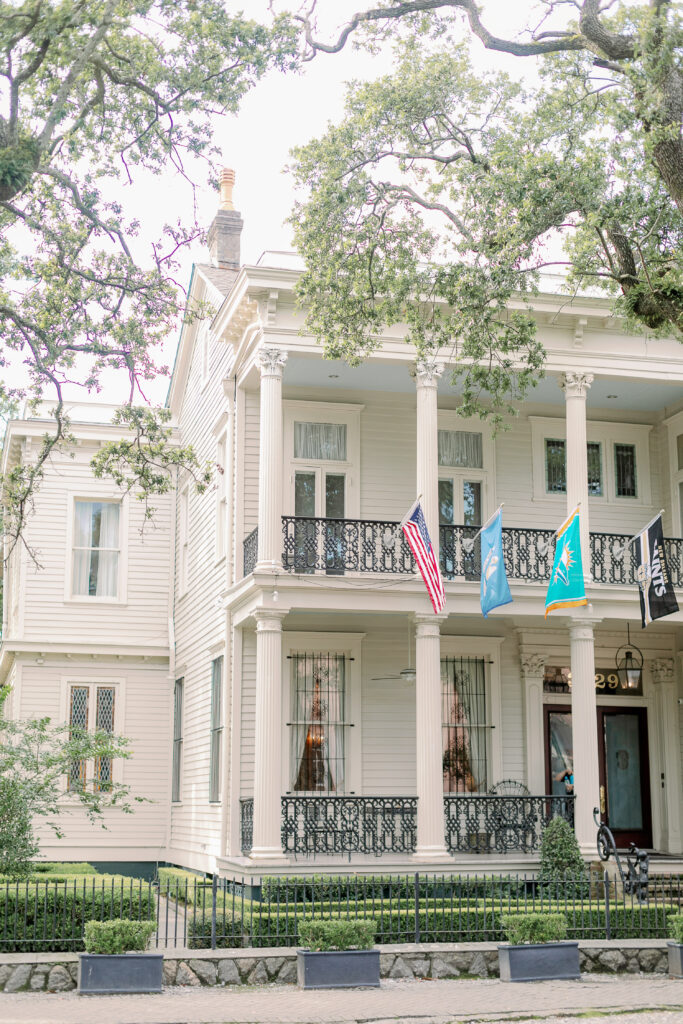 Big Brass Bands
When people think of New Orleans, one of the first things that comes to mind is jazz and big brass music. A wedding in this loud city would not be complete without a jamming band keeping everyone on the dance floor. There's a number of fantastic bands to choose from so don't be afraid of looking around.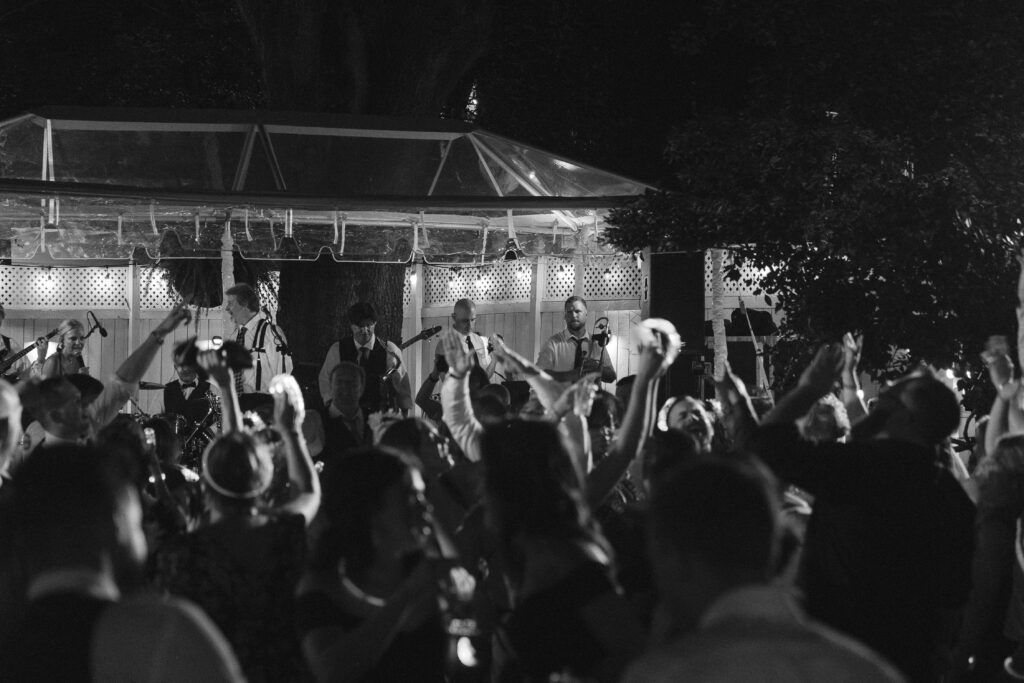 A Little Bit of Glam
New Orleans is a little bit of glitz, and a little bit of grime. The "Big Easy" is all for finesse, but we aren't afraid to get our hands dirty (especially when eating oysters) either. Incorporate "extra" glam into your wedding through accessories such as earrings, shoes, or a vintage car.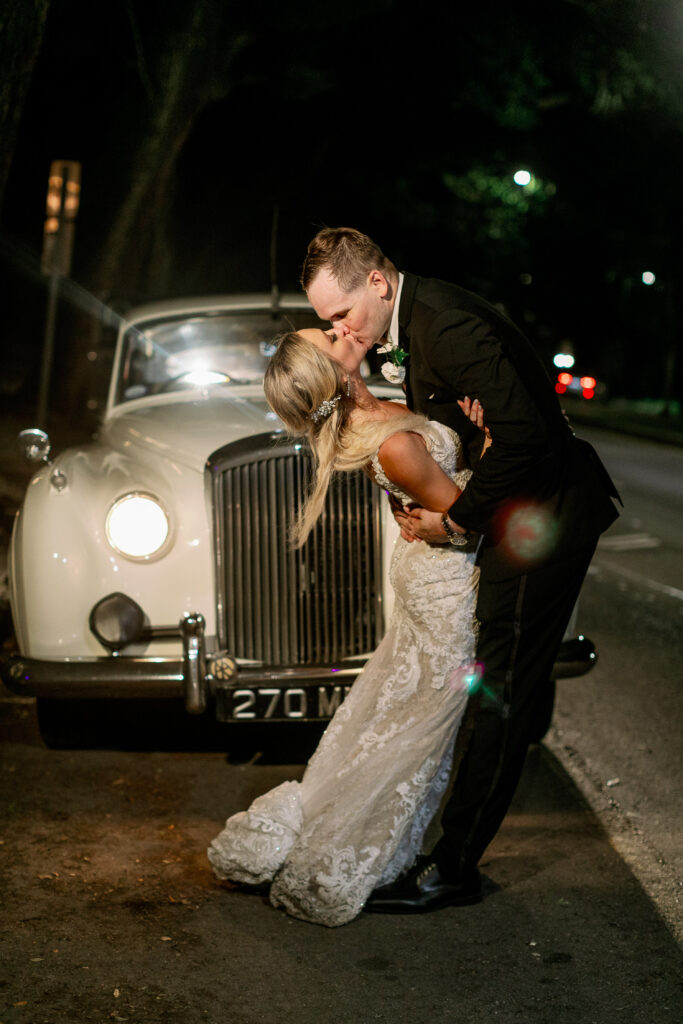 Handkerchiefs and Umbrellas
Forget a bouquet and veil, a handkerchief and umbrella are the ultimate accessories for your big day here. Not only will you use both of these accessories during the second-line parade, but they are also a great gift to give your guests. No other wedding outside of the city will have these infamous pieces, make sure to include them in yours.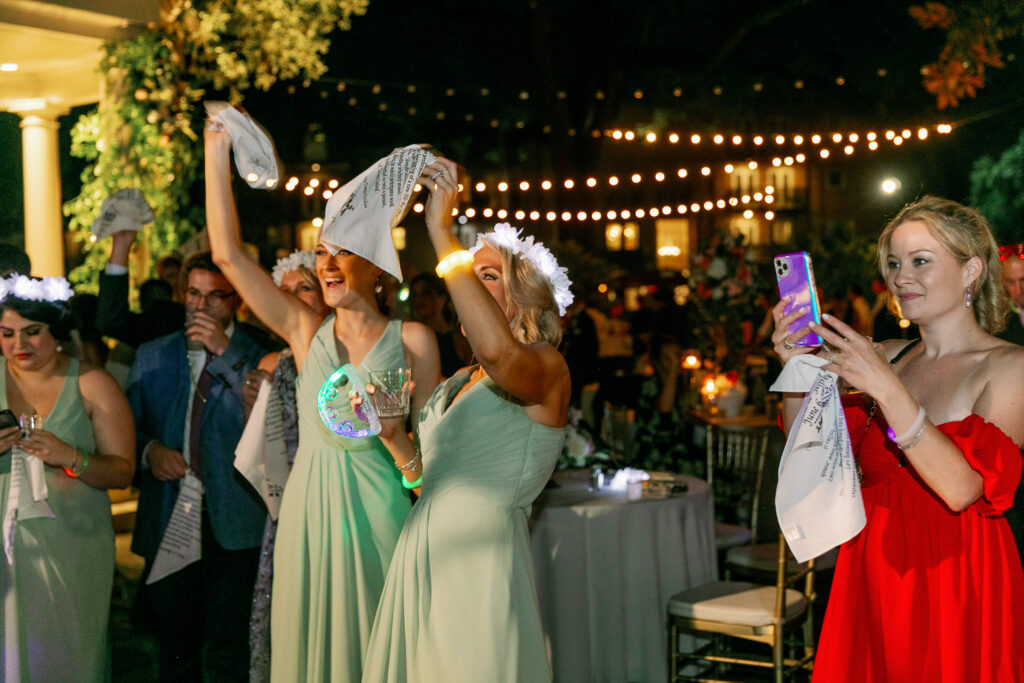 Photography by Theresa Elizabeth Photography Weddings, planned by Dee Dee Cohen, florals by Miquel Gibbs, venue at The Elms Mansion, invitations by Scriptura, rentals supplied by Party Rentals.
Comments are closed