3 Simple Tips for your 2023 Wedding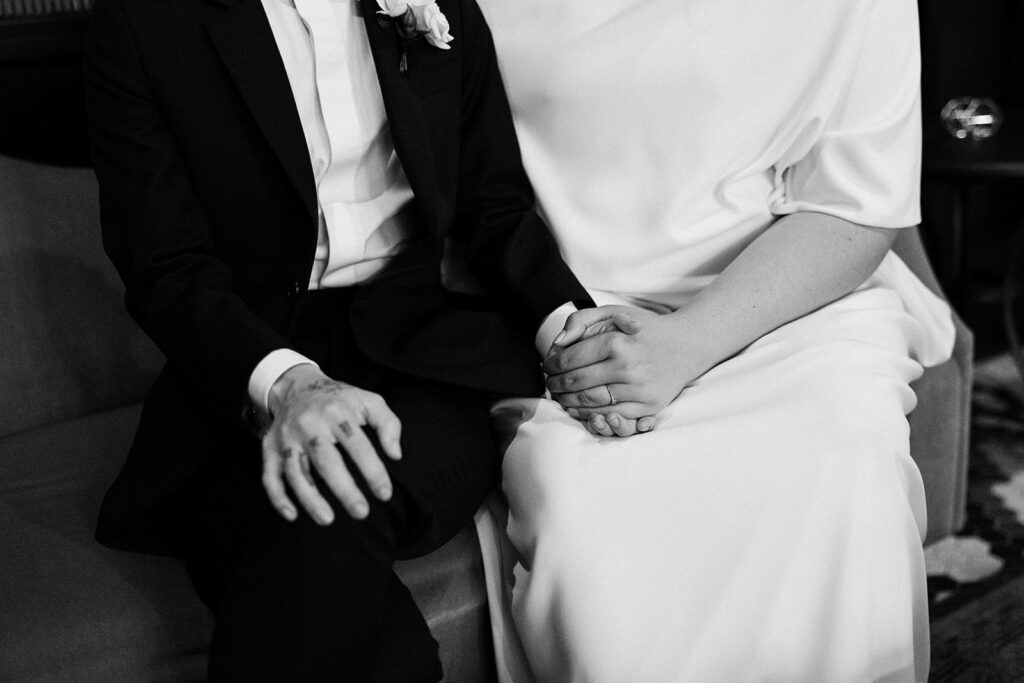 Look we get it. The holidays just ended and the last thing you want to do is start thinking about (and go back to planning) your 2023 event. We're going to get you back into the planning mood with three things that people often overlook. And don't worry, we'll keep it short and sweet.
Personal Elements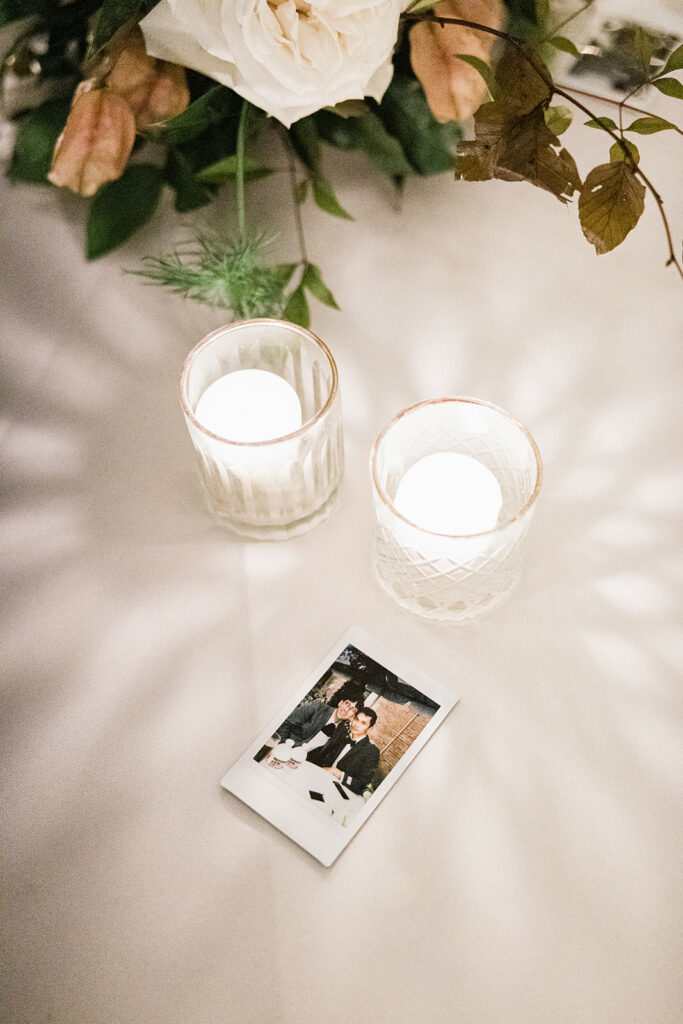 We'll provide the tables, chairs, (and just about everything else), but we suggest you bring some personal elements. Our first tip to you is to showcase special memories, photos, and details of you and your soon-to-be forever spouse. Your guests are there to celebrate the love story that you share after all. Need some more ideas? What about your parent's/grandparent's wedding photos, the first photo you and your spouse took together, or maybe those gorgeous champagne glasses you got for your bridal shower?
Guest Book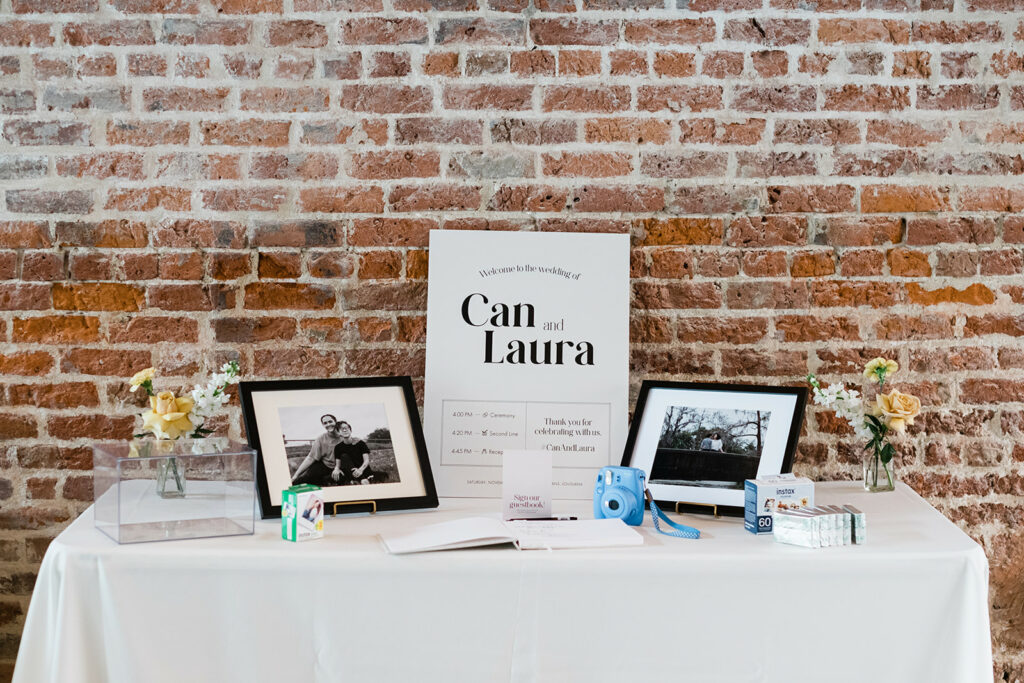 Our second tip is to give your guest book and sign-in table some extra thought (once you have had time to relax after the holidays, of course). We're not asking for too much thought, but something interactive for your guests to do at the wedding and for you to have as a keepsake deserves a thought or two. A photo booth, a phone that leaves a message, or even just a New Orleans coffee table book are all great options. Oh and those personal elements we mentioned above? Fabulous decor items for the sign-in table. 
Rain Plan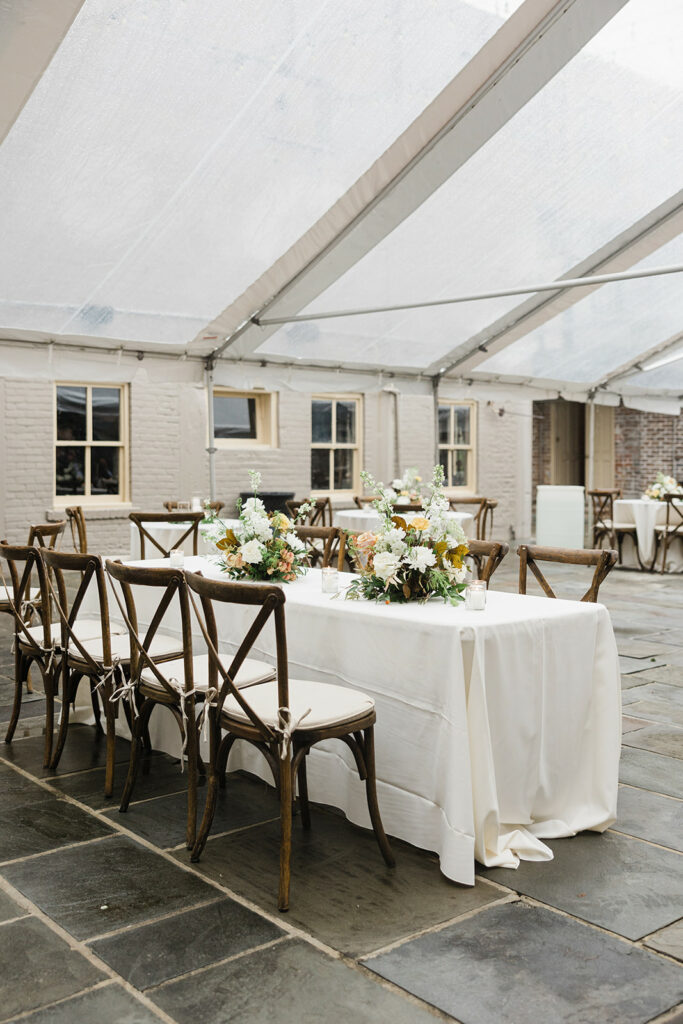 We know thinking about rain on your special day is the last thing you want to do. Unfortunately, we can't control the weather, and having a rain plan is essential (you know, just in case). Luckily, we can help you out with some of those worries. Keep your eye on the weather and if rain is in your forecast, reach out to us. We'll do our best to provide you with everything you need to make that rain go away (at least away from your venue and guests). 
Photographer: Alyssa Fisher Rentals: Party Rentals Delivered
Comments are closed